Interview with a CFO- Will AI replace CFOs?
 It's strange how no sci-fi movies have been made on futuristic expense management systems! If you think it's not exciting enough to make a movie about, I don't blame you. I was under that impression too, until my conversation with Mr. Sridhar Subramanian, at Fyle headquarters.
Let us first introduce you to Sridhar – He's been a contributor to the success of companies like Capillary Technologies, Coca-Cola India and Adecco. You can get to know him better through his LinkedIn or Twitter.
So one fine day Sridhar dropped by our office and was kind enough to talk to us about the massive revolution that the finance industry is going through – How automation and technology are changing the expectations from a CFO, and how that contrasts with the times gone by.
This article is derived from our interview with Sridhar. We start with what was, then talk about the changes, and finally how to make the most of the automation revolution to be ahead of the curve.
Before the AI Revolution
Back in the day, CFOs were expected to maintain balance sheets, handle back-end operations and basically make sure the financials of the company were audit-ready. "I witnessed the system evolve and improve throughout my career but never has it been as drastic as the past few years," he says referring to the digital transformation in this space.
Sridhar recalls the "frantic old days when they used to manually file expenses, chase employees to submit expense reports, sift through piles of papers to make sure everything is audit-ready and verified. Back then, all of this manual effort wouldn't even ensure zero errors…"
It definitely sounds like a nightmare. And guess what's worse? There are still companies today that operate the same way! That is genuinely baffling!
"If someone had told me back then, that artificial intelligence will make expense reporting a one-click task, I'd have just laughed it off! That just seemed too far-fetched, almost like science fiction, back in the day. But technology is evolving faster than any of us could ever imagine and now we have no choice but to keep up or be obsolete."
And he adds, "CFOs simply can't afford to be tech-handicapped anymore. You may be great with numbers, but that just isn't enough anymore!"
That leads me to ask: But did everything really change that much already? Will we ever reach a place where technology replaces humans in leadership roles?
What remains unchanged today
No matter how much the times may change, some things remain constant. He told us a very simple mantra that has worked for him over the decades: "Track it, measure it, fix it!" That's a mantra he swears by, even today.
"Yes, a lot has changed! I have seen the transition from legacy systems to the cloud. It's still in a place where it empowers our decisions. We have more data to make informed choices, and to take more risks while constantly working on risk mitigation with real-time data."
"Financial proficiency is absolutely essential and still a core-competency but there's much more to the ecosystem to equip us with better judgment," he says reassuringly.
So, what superpowers can the modern CFO add to his arsenal with this new stream of data?
How to make data your superpower?
With the digitization, the in-stream of an unprecedented amount of data available can be overwhelming and a strategy is sometimes required just to deal with that, ironically! As Sridhar says "data is the new oil" he briefly explains the merits of this data and how to use it efficiently to aid your strategy.
Fewer surprises: With the availability of real-time data, there's higher visibility. The hiccups of time-lag while planning is a thing of the past. No more surprises!
Risk mitigation: It's also possible to leverage this information to manage the costs of implementation and maturation, with effective risk mitigation plans.
Increased efficiency: It's also imperative to automate low-priority tasks to and/or revenue generating, profit improvement and cost-cutting activities.
Better planning: With the demarcations and categorizations, your planning is aided with accurate reliable data like never before.
Reliability internally: Build and improve trust with business stakeholders using data as proof to explain and justify your decisions.
Fraud detection: Using external data, it's also possible to verify expenses in real-time and ensure compliance to a reasonable extent. Consequently, fraud detection is much easier.
"Data is pivotal to the transformation of the CFO's role, data is what turns reporting into a strategic activity. Look at expense management, no one ever knew you could utilize employee expense data to optimize payroll and negotiate with large vendors," Sridhar adds.
Apps like Fyle, make data like this available on your mobile device or your personal computer within seconds under one platform. Easy to use interface, minimal training required and automatic extractions make this process a no-brainer. Read more about how to make the best use of expense analytics.
With more power, comes more risk
Yes, there's more data to empower you but it also comes with its own set of risks. These risks, that a CFO was never expected to deal with before. Let's introduce you to some of them:
Doing your own research before adopting new technology. Assessing and quantifying the business risk associated with the adoption of new technologies and

investing in the right technology

.
Utilizing new technologies to create or enhance revenue streams.
Managing the costs of implementation and maturation, with effective risk mitigation plans.
Advising on appropriate risk/reward incentives for new forms of technology partnerships.
Positioning communications with financial stakeholders as business embraces technology.
Most importantly, ensuring the business has effective cybersecurity protection. Invest in creating business contingency and recovery arrangements that will allow your organization to withstand potential cyber attacks.
"The expectations from a CFO are now a mix of what is usually the responsibility of a CFO and CIO combined."
Well, this job description for a CFO is dramatically different from the one we had discussed earlier. "That's why I said, it's not possible for AI to replace a CFO as some publications have claimed," he points out, "the data wave is empowering more than anything else! As long as the CFO can keep up their role as a strategic partner while automating the repetitive tasks, they're doing their job well."
Did Automation really help?
That sounds like a lot of added pressure to an already crucial role in the company, how did Sridhar deal with the change?
"Believe it or not, it actually made my life much easier. In fact, the whole team felt the difference! Looking back, we actually don't know how we dealt with the legacy system that was in place before it," He laughs as he adds, "in hindsight, it seems so complicated!"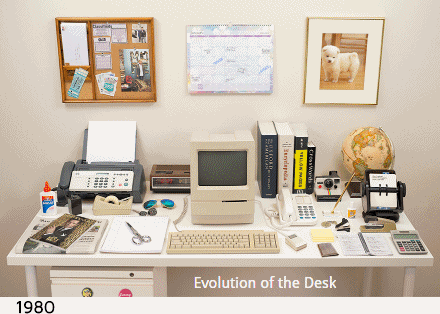 "Okay let me explain, while I initially joined Capillary, we had the legacy system and then Fyle automated the expense management system. It saves hours of processing the expense reports, right off the bat. The employees also need fewer reminders to Fyle expenses. Since it requires no paperwork, there is a lot less resistance to use the mobile app."
"I remember a conversation where one of our sales people mentioned how it takes her longer to post an image on Instagram than to Fyle an expense. Never in my life did I expect to hear expense reports and Instagram in the same sentence!" He definitely has a good point there –  neither did I.
One of the Capillary account directors, even added, "The ease of integration from email to Fyle is amazing. The plugin is very handy. I also liked the fact that we can club expense reports and make it one final report and submit for approval. The mobile app is also handy to integrate the expense from the photo library."
"Over a longer period, people were beginning to realize how Fyling their expenses just meant they got their reimbursements much faster," Sridhar tell us.
And who doesn't like that, right?
"As a team, we also had much more data available to us, and nearly instantly, and that helped us strategize better. We could also detect duplication and fraud, that was a huge sigh of relief for us. It was also easier for us to check the audit trail."
So, will AI replace CFOs?
"So in conclusion, automation has made me a better CFO and at this point, but it's nowhere close to replacing CFOs. There are a lot of decisions you have to make as a CFO, and the massive extensive database removes the clouds of doubt and helps us justify a lot of our decisions. Also, when we do take calculated risks, we can cut our losses very quickly because of the real-time data that gives us the ability to make faster and better decisions."
The CFO's role used to be a fiduciary one and now we're witnessing it change to a strategic one. In essence, you've to know how to use the data right and it helps you be better at your job as the CFO or a finance executive. Automation enables you to be a bigger contributor to the success of your company and claim a stronger position in the C-suite.
If you want to know the full story of how Fyle automated expense reporting at Capillary Technologies, claim your free case study here.