How to Turn Your Mobile Device into a Virtual Office (11 Apps)
Are you looking to work remotely full-time?
Or are you looking for ways to increase productivity while traveling?
Here is a comprehensive blog that helps address all these challenges.
It's finally possible to convert your phone into a digital workspace, instantly. All you really need is a great set of apps and decent internet connectivity.
Still sounds too far-fetched?
Companies like Zapier and Buffer are already 100% remote, with no physical office at all. In fact, Zapier made a list of 25 companies who also have an all-remote team.
We have curated a list of apps that allow you to:
Create, edit share and save documents securely.
Communicate with teammates or clients efficiently.
Log and manage travel related expenses on the go.
Are you ready to dive into a whole new lifestyle?
Camscanner is one of the most popular scanner apps. Just snap a picture of any document, and it instantly converts it into a file. These files can be in the format of your preference (JPEG or PDF). It helps you print, mail and share documents across platforms, within the app.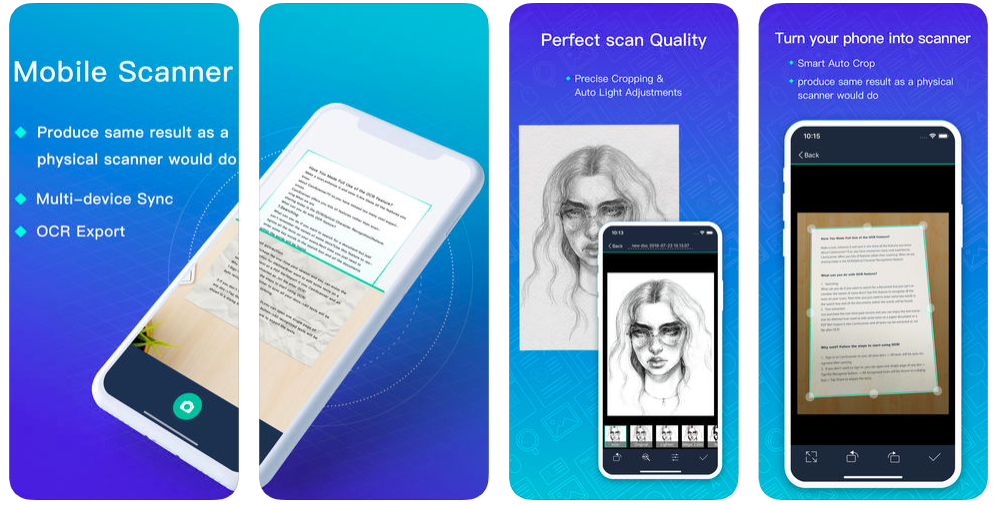 Office Lens trims, enhances and makes pictures of whiteboards and documents, editable and readable. You can use Office Lens to convert images to PDF, Word and PowerPoint files. Additionally, you can save images on OneNote or OneDrive. This is an ideal app for individuals looking to make quick notes post meetings, especially if you already use other Microsoft Products.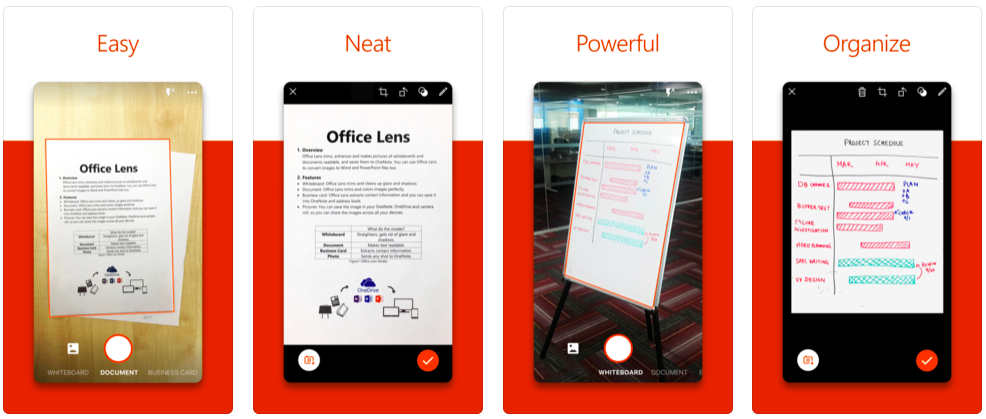 DocuSign is an electronic signature and document app that allows you to carry important contracts with you virtually. With DocuSign, you can draft legally binding contracts with clients and sign them with the help of your smartphone or tablet. You can then send them back to the office for review and approval.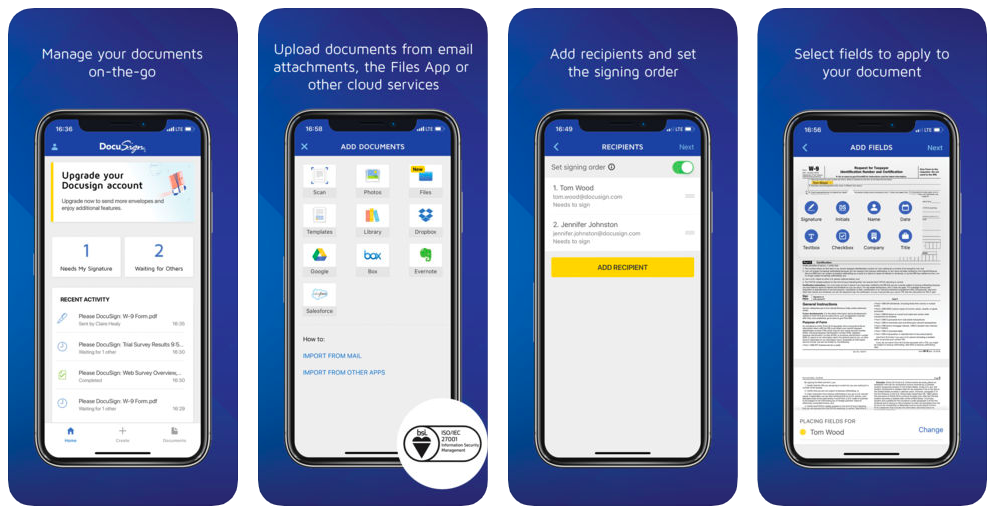 Does your job profile require you to keep in touch with people constantly? Some of the features Google Hangout provides are free international and national calls, group calling, video calling, messaging, group chats and more.
Primarily used for video calling, Skype is one of the oldest and the most trusted communication software in the world. With group calling, video calling, media sharing, and general communication, Skype could be the answer to your communication woes on-the-go.
Google Drive is highly recommended if you use G-suite. Google Drive is a safe place for all your files and puts them within reach from any smartphone, tablet, or computer. Data in your Drive – like your videos, photos, and documents – are backed up safely so you can't lose them. Once there, you can easily invite others to view, edit, or leave comments on any of your files or folders.
Similar to Google Drive, Dropbox is a collaborative file storage app designed to stay in the background and provide you with all the resources you require to work seamlessly. Features like the doc scanner, shared folders, offline access, and more make collaborating with others simple. With custom access control, sending files is easy, even to people who don't have a Dropbox account.
Fyle automates the expense tracking process. The app tracks all kinds of expenses –  e-receipts, mileage, PDFs, credit card expenses and creates an expense report, all on your mobile device. It also works in offline mode, letting you log in expenses even in low network areas. The fact that it automatically extracts information from your receipts will give you more time to focus on tasks that matter more to you.
Xero is the ultimate accounting app. It lets you reconcile, send invoices or create expense claims from anywhere. Xero also enables you to send online invoices to your customers and get updated when they're opened, a very beneficial feature for freelancers.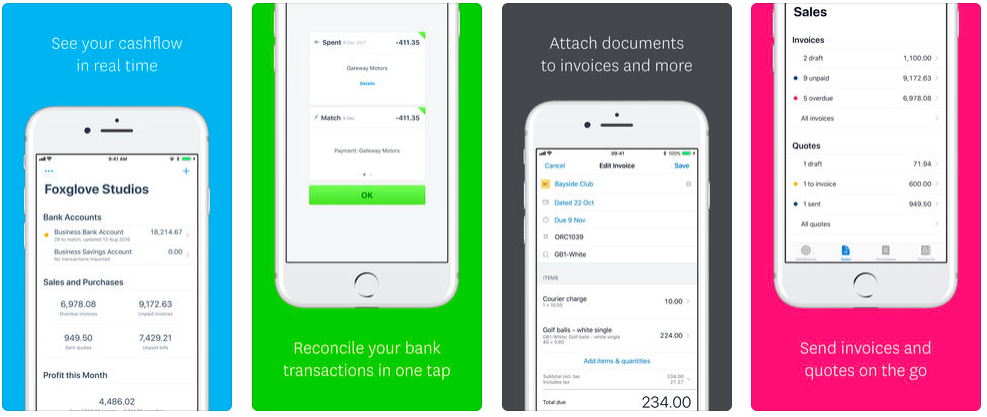 Apart from Google Drive and Google Hangouts, Google has a whole range of free apps to create and edit documents, spreadsheets, and presentations. They are accessible across devices and even have the functionality to edit offline to facilitate uninterrupted work even while traveling in low network areas. Here are a few of our favorites:
Get Google Docs: Android/ iOS
Get Google Sheets: Android/ iOS
Get Google Slides: Android/ iOS
Team Communication is highly recommended for companies with multiple remote employees spread around the globe. Communication on Slack happens in channels organized by project, topic, team, or any other criterion you decide. Keeping a separate communication channel solely for work gives you an under-appreciated choice to switch on and off from work even while working remotely.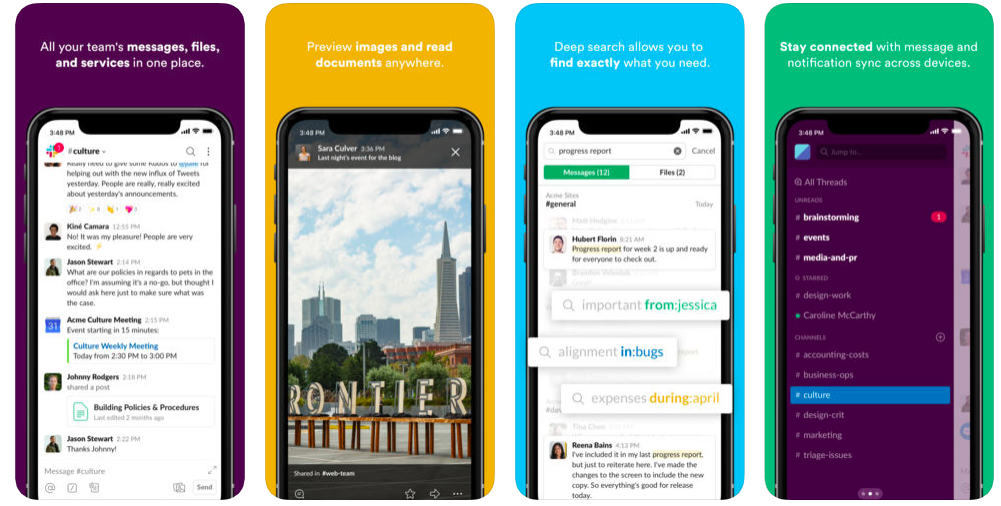 Turning your smartphone into a virtual workspace is easier than it seems. With these amazingly built apps, we hope your work experience gets elevated.
Believe it or not, a physical office is a mere formality, for most job profiles. Are you are a full-time employee looking for remote opportunities? The most common question most full-time employees ask before making the shift is whether they are cut out for it or not. If you're still wondering if it's possible for you to work remotely full-time, this post will definitely help you decide if it's for you.